Ive seen this topic get asked and shown over and over on the BookFace page. I wanted to start this to have a library of the mods that can and have been done to make something work or to help out.
RMR and the 6354DO and similar holsters. If you have your BUIS behind the RMR, then your holster will not lock in the pistol. Modification is needed. You must cut/shave down the ALS insert as seen below.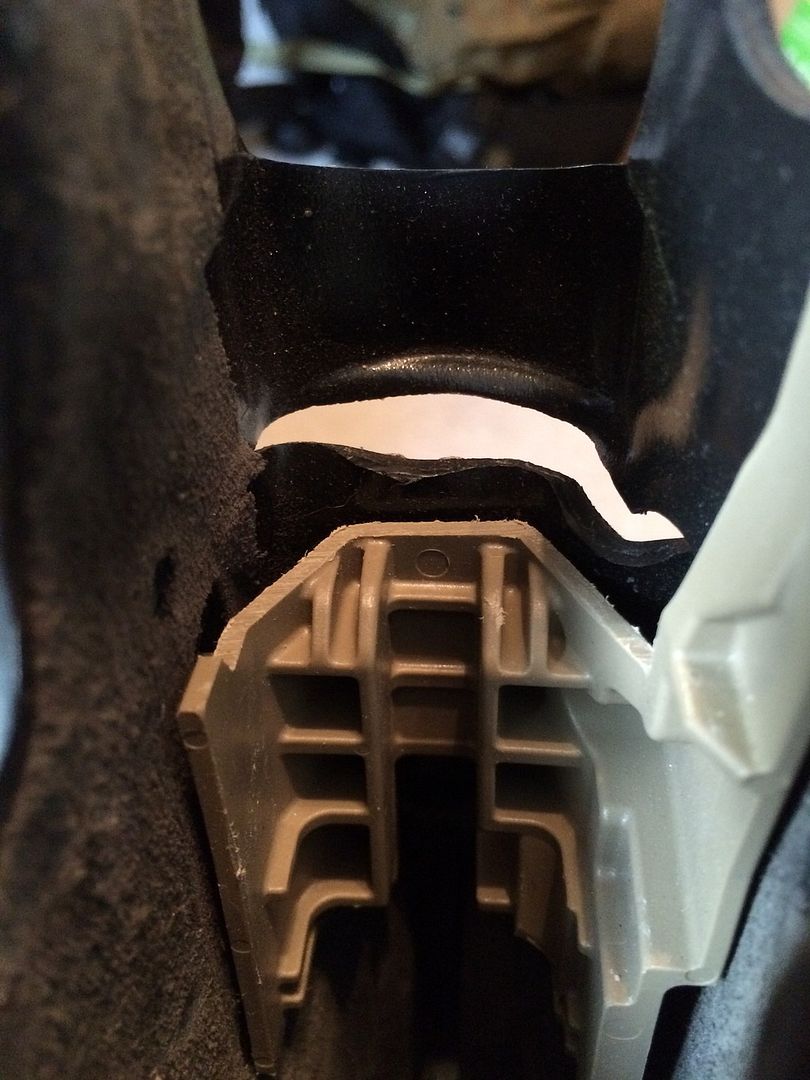 You can cut it slightly differently, but I have found this level cut works best to not mess with the rest of the ALS.
Surefire X300U. Some older holsters dont have the depth to accept the longer bezel length of the U-boat. A few ways to skin that cat; Mold your own piece and epoxy it in, pop out the original piece and epoxy it in on the outside lip, or take it out all together and risk an exposed light...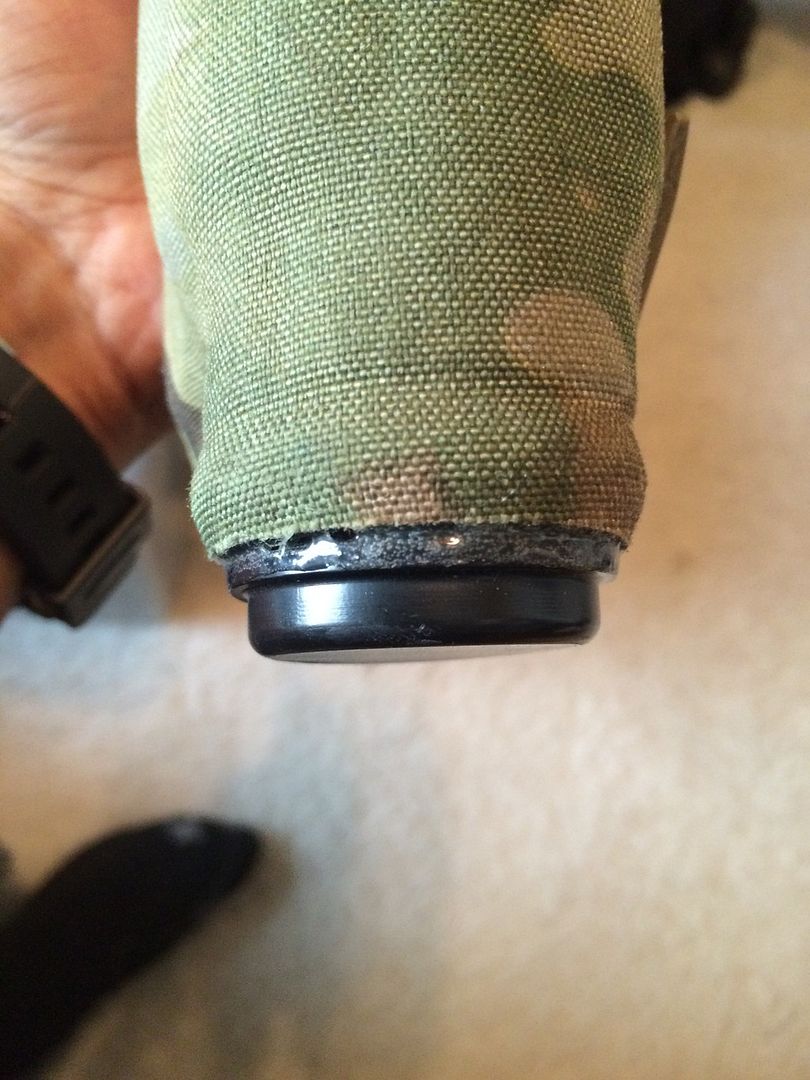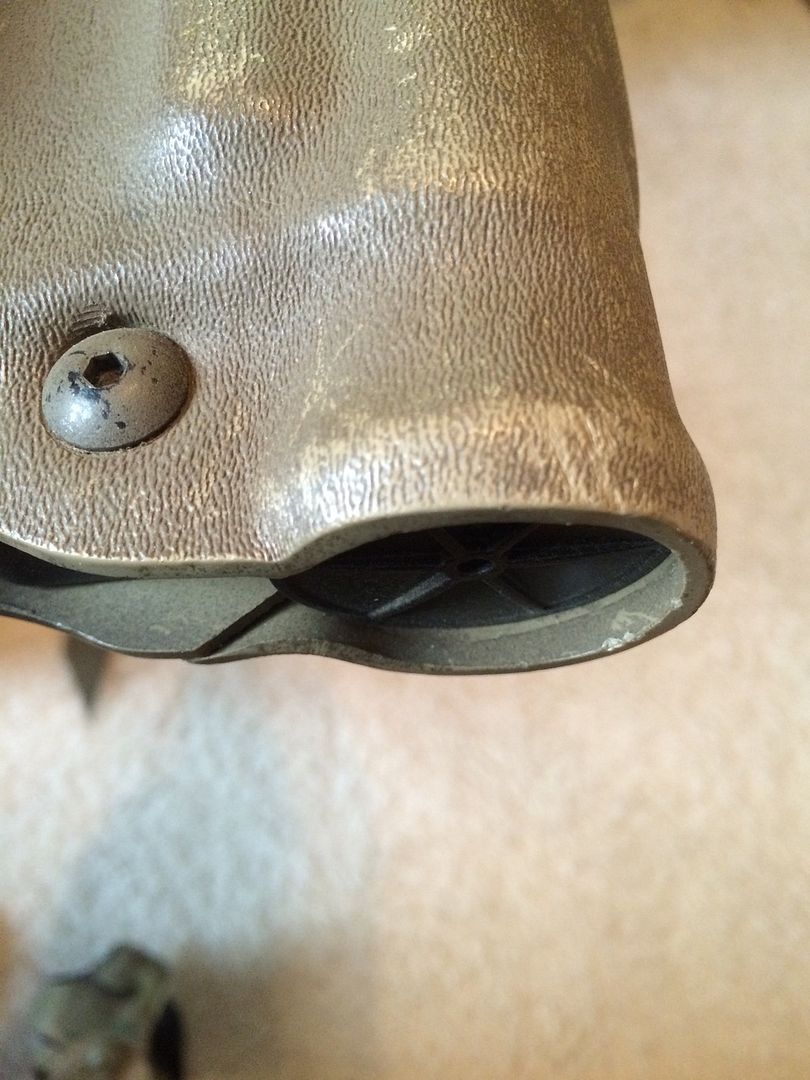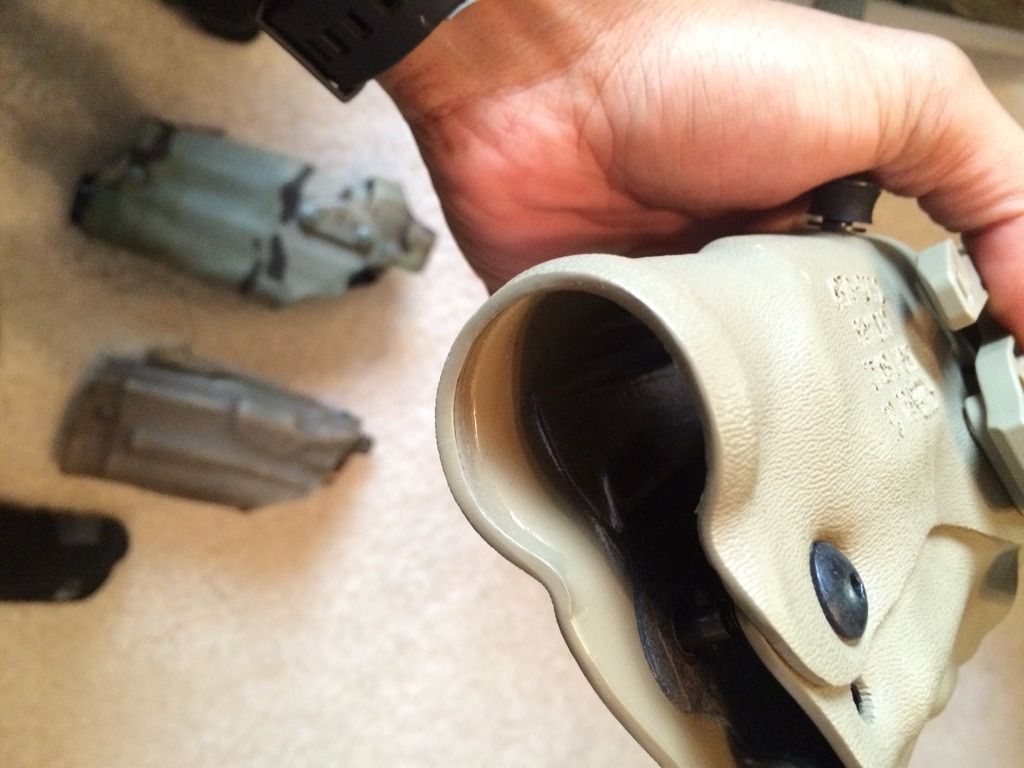 .
There are other ways to do these mods and I am sure others will post. Please feel free to post your mods in this thread as well. It will help others looking.
I will update with further mods soon.
E